More Vendors Listed Under "Concessions":
Return to All Vendors | Vendors: Register for Associate Membership →
Wildhay Cafe - Stephen and Teresa Tunender
Email: Jafrababe2001@yahoo.com
Address:
83803 Hwy 281
BARTLETT NE 68622
Phone: (308) 654-1966
About Our Fair:
We do Concession Foods for Fairs, Festivals, and Local Celebrations!

Delicious Foods we serve are; • 7 different Funnel Cakes • Amazing Fried Pickles • Our very own Crazy Corndog• Giant Snow Cones• Shrimp Baskets• Cheeseburgers• Fries• Loaded Fries• Wildhay Cafe we Love serving delicious food just for you!
Click on a photo below to enlarge it.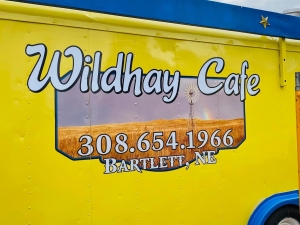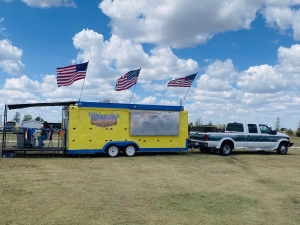 Return to All Vendors | Vendors: Register for Associate Membership →