More Vendors Listed Under "Games and Entertainment":
Return to All Vendors | Vendors: Register for Associate Membership →
VR Game Truck Nebraska
Website: http://www.vrgametrucknebraska.com
Email: info@vrgametrucknebraska.com
Address:
1211 West Park Ave
Norfolk NE 68701
Phone: (402) 992-4278
About Our Fair:
"We Bring the Party to You!" VR Game Truck Nebraska is a unique option for all sorts of events, from as small as a birthday party to as big as a fair. No matter the size of your event we can accommodate; with our awesome rotational system, we can get people quickly through and give them an amazing VR Experience!



Our gaming trailer provides a state-of-the-art virtual reality experience with 5 PSVR stations, a VR racing station, and a VR flight simulator station. We also provide a vast library of Playstation, Xbox, Nintendo Wii/Wii U games, and Nintendo Switch games, so everyone can find something they enjoy! The trailer can hold up to 25 people at a time and has full climate control in order to provide the most ultimate gaming experience possible. So, give us a call today and let us provide an amazing experience you won't soon forget!"
Click on a photo below to enlarge it.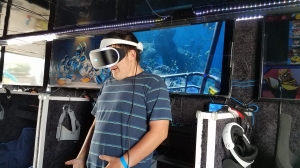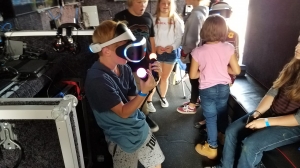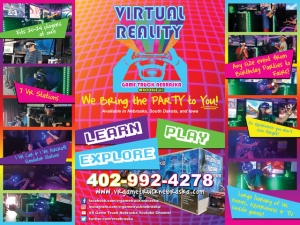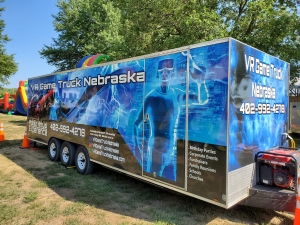 Return to All Vendors | Vendors: Register for Associate Membership →