More Vendors Listed Under "Concessions":
Return to All Vendors | Vendors: Register for Associate Membership →
Gail's Funnel Cakes
Email: davedo1@juno.com
Address:
1222 Beechcraft
Lincoln NE 68527
Phone: (402) 476-1936
About Our Fair:
We sell funnel cakes, ribbon fried potatoes, fried oreos and lemonade out of a 2015 concession trailer or a commercial quality 10x10 tent depending on conditions. This gives us maximum flexability. We only need 20 amp 110 to run our concession. Our fryers are very large propane units with the capability of being able to serve large numbers of people high quality product resulting in satisfied customers and event promoters. If electricity is not available, we have a quiet generator to supply the electricity. All of our equipment is high quality, well maintained and clean.
Click on a photo below to enlarge it.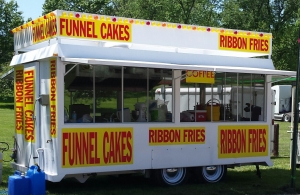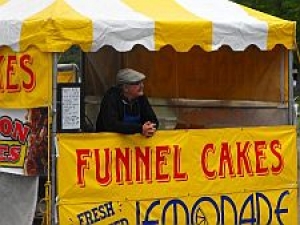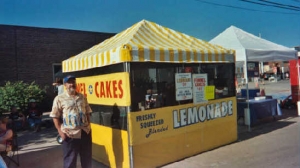 Return to All Vendors | Vendors: Register for Associate Membership →