More Vendors Listed Under "Agents":
Return to All Vendors | Vendors: Register for Associate Membership →
Bourelle Productions Booking Agency
Website: http://https://www.bourellebookingagency.com
Email: pbourelle@bourellebookingagency.com
Address:
1616 12th Ave #18
Holdrege NE 68949
Phone: (308) 991-6457
About Our Fair:
Providing booking and promotional services for venues and musicians. We represent several solo artists and bands!



Our Country acts are:



Tim Zach & Whiskey Bent from Grand Island, Nebraska



Randy Burghardt Band from Cheyenne Wyoming



Southern Fryed from Cheyenne Wyoming



Lucas Minor from Omaha, Nebraska



Wasted Highway from Omaha, Nebraska
Click on a photo below to enlarge it.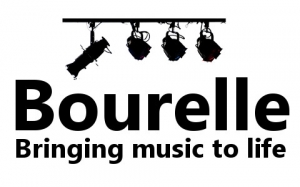 Return to All Vendors | Vendors: Register for Associate Membership →