More Vendors Listed Under "Acts":
Return to All Vendors | Vendors: Register for Associate Membership →
Tyler Anthony
Website: http://www.officialtyleranthony.com
Email: tanthonybooking@gmail.com
Address:
22787 centennial rd
Gretna NE 68028
Phone: (402) 312-3827
About Our Fair:
Tyler Anthony was born and raised in Gretna, NE. Tyler is influenced by outlaws like Johnny Cash, Waylon Jennings, and many more. He has shared the stage with artists such as Dolly Parton, Artymus Pyle, Mike and the Moonpies, Tanner Usrey, Tim Montana, Joe Stamm, Casey Donahew, LoCash, Chayce Beckham, Mitchell Tenpenny, and LANCO. Tyler has also had the privilege to sing the National Anthem at the 2021 US Olympic Swim Trials. He debuted his first Nashville show working alongside Nashville's best artists including Kent Wells at the Country Music Hall of Fame.

Tyler Anthony makes music that reflects the life and grit of the true midwest. His lyrics- combined with his raw bari-tenor voice- split the very dirt that he was raised on.



Tyler was raised to always work for his dreams and to never stop. Tyler's debut album "What Are You Waiting For?" released August 4th of 2022. With popularity rising in his first single "It'll Sound Wrong" Tyler has quickly begun working towards an independent tour come 202
Click on a photo below to enlarge it.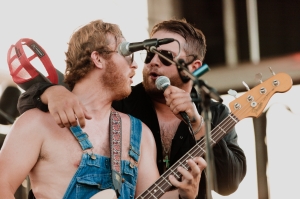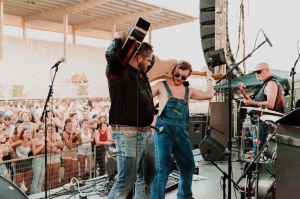 Return to All Vendors | Vendors: Register for Associate Membership →