More Vendors Listed Under "Acts":
Return to All Vendors | Vendors: Register for Associate Membership →
Jordan Schoch
Website: http://jordanschochmusic.com
Email: jschoch12@hotmail.com
Address:
1712 ROAD I
York NE 68467
Phone: (402) 366-1735
About Our Fair:
Jordan Schoch is a singer/songwriter from Benedict Nebraska where he also farms on his family farm. Jordan started playing solo shows in college in 2017, after graduation he moved home and continued his solo shows all across Nebraska. In the spring of 2022 he released his first EP titled "Chasin Storms". He now has a full band behind him and is out promoting his music. Jordan believes in real, true to yourself songwriting. His songwriting is a unique blend of the rural life he lives and his love for Texas/Red Dirt music. Jordan has played as a headliner as well as a supporting act for regional and national acts such as DJ Bridwell, Savanna Chestnut and Bart Crow.
Click on a photo below to enlarge it.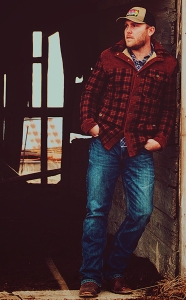 Return to All Vendors | Vendors: Register for Associate Membership →