Return to All Vendors | Vendors: Register for Associate Membership →
Justin Kane Music
Website: http://www.justinkane.us
Email: contact@justinkane.us
Address:
986 County Road K
Oakland NE 68045
Phone: (308) 672-6852
About Our Fair:
Justin Kane is a 9 year-US Navy veteran, singer, songwriter, recording artist and performer. His message is to never forget the sacrifices so many have given for our country. This message is reflected not only in his music but in his performances as well.



His music style is a blend of country, southern rock and a dash of rock and roll. With a patriotic heart and good old fashion upbringing, Justin is an artist that is sure to put on a show that a crowd will long remember.



His first single, "American Strong," was released in 2014, and people just started to get a glimpse of what makes Justin who he is.



​His latest radio release, "Cowgirl Crazy," is now being played on Country radio stations across the United States, Canada and Australia.



Justin Kane also provides an emotional and thought provoking speaking/singing motivational event where he tells his stories of his time in services, his battle with PTSD and how he overcame his trials and tribulations.
Click on a photo below to enlarge it.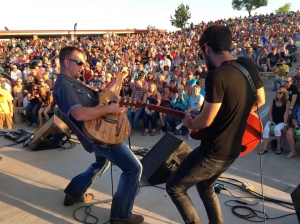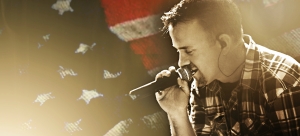 Return to All Vendors | Vendors: Register for Associate Membership →